Interesting internet offer with a new Robi prepaid SIM! Interesting internet offer with a new Robi prepaid SIM! You can now enjoy the full package from the beginning! For the first time, subscribers receive more than 7 GB internet by recharging 73 Tk.
See: Robi Bondho SIM Offer 10GB Internet @Tk101 (Updated)
Robi 2019 new year offers 7GB internet only 73 Tk recharge actually, this offer can enjoy new prepaid customers.
The new sim card customer needs first recharge 73 Tk if you ignore this step customer did not get the special offer.
Check: Robi All Service Important USSD Codes
Don't miss your offer, you can check the latest internet offer, bundle pack, SMS pack on our website.
Check full information about Robi New connection 7GB internet at Tk 73.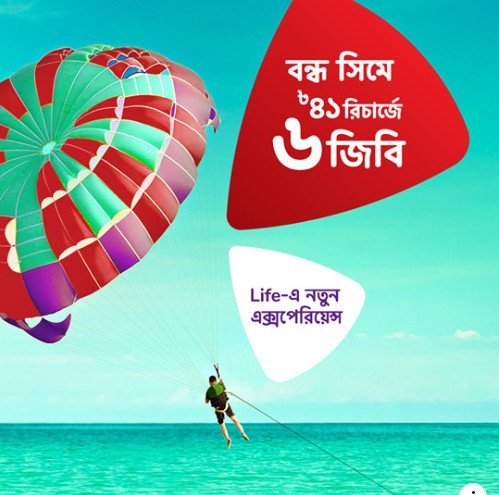 Robi New SIM Best Internet Offer 73Tk Recharge 7GB Summary:  

Subscriber will receive instant main account balance of Taka 25, and 2 GB of 7 days validity.
Any operator will enjoy a voice call rate of 50 Paisa/second.
In the next 5 months, a subscriber will receive 1 GB of the internet, with a validity of 7 days.
subject to customer recharging any amount in that month. (month calculation starts from the date of sim activation)
To check your remaining internet balance dial *3#
 Limited time offer.
This offer will be applicable to prepaid subscribers, who will start their connection with the first recharge.
Recommended: Robi Internet Offer 4GB @Tk108, 6GB @Tk129
Next Advantage:
Customers will be able to avail of this offer within 6 months from the start of the customer's new SIM.
Recharge 101: Regular Offer, with 1 GB 4G Bonus
Recharge of Tk. 209: Regular offer, with 2 GB 4G bonus
The customer will be able to see the next benefits by dialing * 999 # from the My Offers section.
Our New Post: