Grameenphone GPAY Registration Offer 46MB Free! GP new free internet offer officially published. Bangladesh 1st mobile operator company Grameenphone lunch a nice free internet offer. If you register on...
Banglalink Double Internet Offer 2018! Banglalink brings radiant news to his or her customers. As Banglalink continuously ensures best edges for the valued customers. This Eid Banglalink brings you...
Welcome to Robi 30GB 349Tk Internet Offer Validity 30 Days! Bangladesh 2nd biggest mobile sim organization Robi get a big internet offer in the first time. 30GB internet price is...
Airtel New SIM Offer 1GB Internet 9Tk! Bangladesh airtel mobile operator is most famous, right now biggest mobile operator Robi and Airtel the same network if want to buy...
MNP Banglalink Offer 1GB @ Tk.33 7 Days! MNP full meaning is Mobile Number Portability, Bangladesh lately launch MNP service, BD mobile sim customer will change the own sim operator without changing mobile...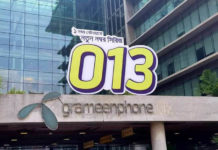 Welcome to GP New Number Series 013 Available! Bangladesh one of the best mobile operator company is Grameenphone, the popular organization GP founded in 1997, Grameenphone number series is 017 but recently launched...