SSC Exam Notice 2020 Form Fill Up-Fees! Recently SSC (Secondary School Certificate) examination form fills up 2020 notice was published. Bangladesh SSC exam examination form fill up will start on 7 November 2019. SSC 2020 exam form fill up fee here.
See: SSC Result 2020 Bangladesh All Education Board Result
There are 7 educational boards in Bangladesh for SSC Exam 2020. The Boards of Secondary School Certificate (SSC)
Dhaka Education Board
Barisal Education Board
Sylhet Education Board
Jessore Education Board
Dinajpur Education Board
Comilla Education Board
Chittagong Education Board
See: Download SSC Routine 2020 PDF, Dakhil Routine 2020
Also, Bangladesh Madrasah Education Board. Technical Education Board, and DIBS (Dhaka) Education Board.
When Start The SSC Exam 2020 Form Fill-Up?
7 November 2019 (Wednesday) will start working on the form fill up SSC examination 2020. If you are an SSC student please don't miss the form fill-up.
Check: JSC Exam Result 2018 All Education Board Bangladesh
Last Date of The SSC Exam 2020 Form Fill-Up?
The last date of the SSC examination 2020 November 14, 2019 (Wednesday). In case you missed the date then you need the extra fees. So, read the notice very carefully.

How Many Form Fill-Up Fees?
SSC Science Student Form Fill-up Fee: Tk 1,970/- (with center fees)
The Humanity Student Form Fill-up Fee: Tk 1,850/- (with center fees)
SSC Commerce Student Form Fill-up Fee: Tk 1,850/- (with center fees)
Please don't provide the extra fees, If you take additional fees to fill the SSC form, please call the following number ' 106 ' If you make a complaint by calling 106 number the ACC team will go to school. So, don't forget to share this post with your student friends.
SSC Exam Notice 2019 Form Fill Up:
Dear Student! please read the notice very carefully because the notice came from the Bangladesh education board. Collect the necessary information from the below page.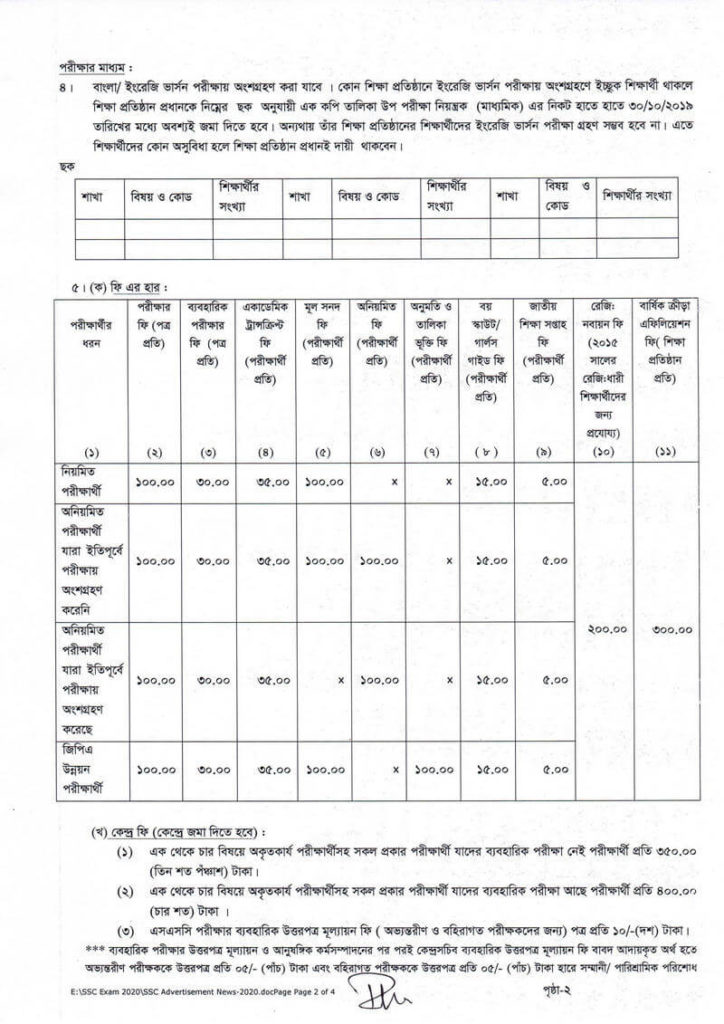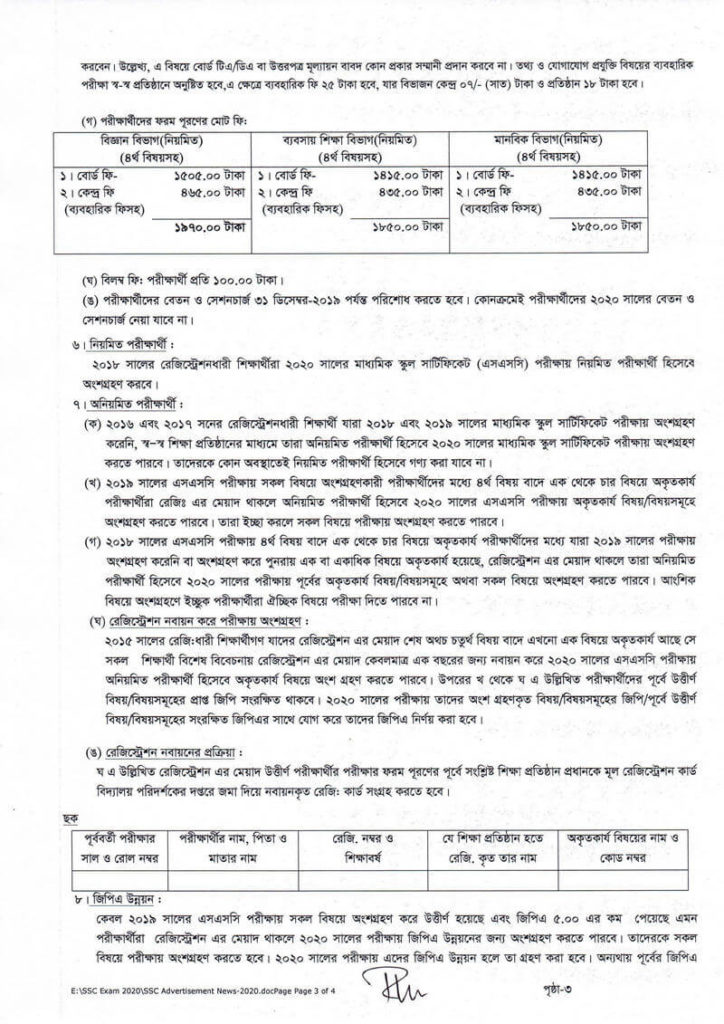 When needing any kind of information about your SSC Exam 2020, please visit your own education board official website to know details.
Bangladesh Official Education Board Web Link
We hope you browse full content, please go back to OfferBuild Home Page to get more information about Bangladesh
Thank you for the connected us.