bKash Pharmacy Offer 5% Instant Cashback and Discount All of Bangladesh! bKash Limited is one kind of mobile banking solution in Bangladesh, lately started a campaign for Pharmacy Buy medicine and get a 5% discount offer.
See: bKash Send Money to Non-bKash User Offer Explain
We all need medicine, so bKash limited give Pharmacy an instant cashback offer, All Bangladesh-specific pharmacy applicable this discount offer.
Pharmacy offer
You will get 5% instant cashback only if you develop payment in different pharmacies across the country.
bKash Pharmacy Offer Summary:
Customers will get cashback only if they pay with the app or by dialing
You will get cashback a total of 5 times per month during the offer, up to Tk 25 daily, and up to 100 Taka per month.
The cashback limit of the offer will be applied separately for each month
You can get cashback up to a total of Tk 200 till August 31
bKash limited is a BRAC Bank Institution if you need another banking offer we've published Nagad digital financial offer.
Also: bKash Self Registration – bKash Account Opening Process
bKash Pharmacy Offer 5% Instant Cashback and Discount All Bangladesh Terms and Condition:
Immediate cashback will be given to the customer's account.
You will get cashback if you develop a purchase payment from the designated branches of a particular brand with an active development account and adequate balance.
bKash reserves the right to change/amend the Terms and Conditions of the Campaign and the participation of the Merchant or Outlet without any prior notice or to cancel the entire Campaign.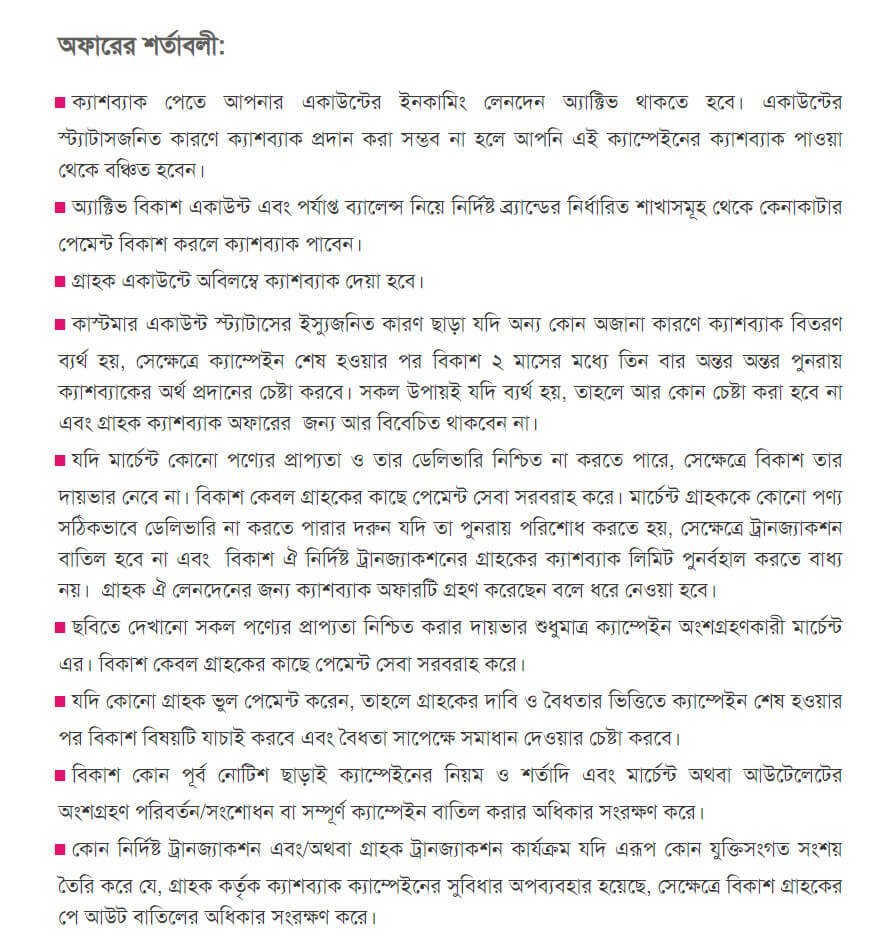 If you get more info: Click