Cash by Code The City Bank withdraws money ATM without any card! The City Bank is a non-government commercial organization in Bangladesh. This day we share a very important article the topic will help every person.
See: How To Send Money Rocket To BRAC Bank (2023 New)
If you do not have a city bank card, you can still withdraw money from the city bank ATM booth without any cost.
Don't have a card in hand or send money to someone right now? We understand your urgent need. So we always try to make money transactions easier.
Considering such times, our digital banking app CityTouch has a cash-by-code feature, which can be used to withdraw money from an ATM without a card!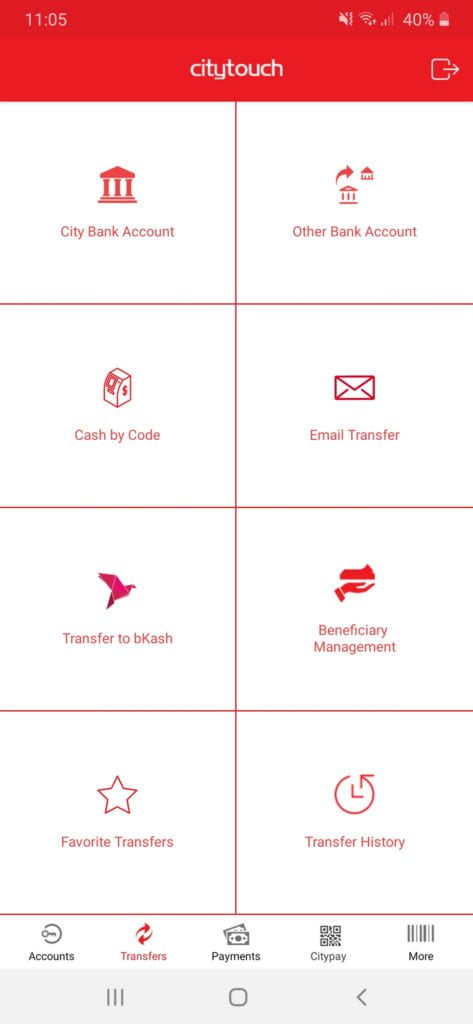 In this post today, we will share the whole topic with you in a very easy way, you just see our post.
Also: BRAC Bank Branch List of Dhaka [Update 2023]
How to use Cash by code withdraw money City ATM without any card Details:
First, you have to download and open CityTouch and then log in to the app.
Now select "Cash by Code" from the transfer option.
Select Cash Code Via Screen Display then select SMS or Email option as OTP.
Now select the next button.
Enter your OTP
Now select Generate Code
You can withdraw money from the City Bank ATM booth from anywhere in Bangladesh with the cash code you have created.