BRAC Bank Branch List of Dhaka [Update 2020]! BRAC bank is a most popular and good service provider not government Bank in Bangladesh, today we share BRAC bank branch name, address with valid phone number.
See: Nagad New Mobile Banking Transaction Limit
At present, BRAC Bank has 88 branches in Dhaka district, BRAC Bank Head office in Dhaka, Gulshan Link Road Postcode, 1208

BRAC Bank 24/7 day help Line number is 16221, Quick call on the helpline to avoid any kind of banking problem.
Check Out More Content:
BRAC bank branch list, Head office BRAC Bank, BRAC bank Gulshan branch, Helpline number 24 hours. BRAC bank branch in Dhaka city.
Check: How To Pay Palli Bidyut Bill by bKash 2020 (Free)
BRAC Bank Branch List of Dhaka [Update 2020] PDF File
You can download or view BRAC Bank Dhaka all branch list with full address, phone number and much more…
BRAC Bank Branch List Download PDF File (Dhaka)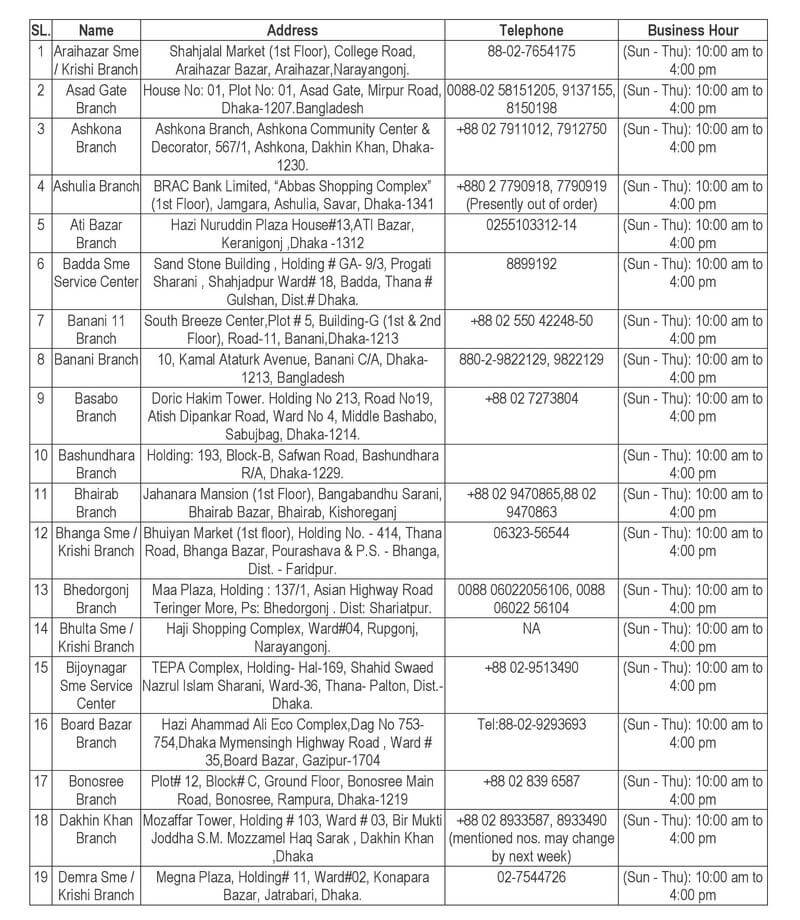 Click Here to load the full list of BRAC Bank Dhaka Branch [Update 2020].