Dhaka Banijjo Mela Ticket Offer bKash Payment 2023! 50% Instant Cashback for buying a Dhaka International Banijjo Mela ticket with the bKash app. The Dhaka International Trade Fair commenced on 1st January.
See: Dhaka International Banijjo Mela 2023 Online Ticket
The campaign will run from 01 January 2023 to 31 January 2023 (at the time of expiry, the trade fair can be prolonged/changed according to the decision of the authorities)
The bKash subscriber can accept a maximum of 20 Tk cashback offer and totally accept cashback Tk 40.
Check More: Mobile Recharge Cashback by bKash App 100%
Dhaka Banijjo Mela ticket price is Tk 40 and for children ticket price 20 Tk.
50% cashback offer is eligible for the only bKash app ticket payments, bKash USSD menu payment is not an eligible offer.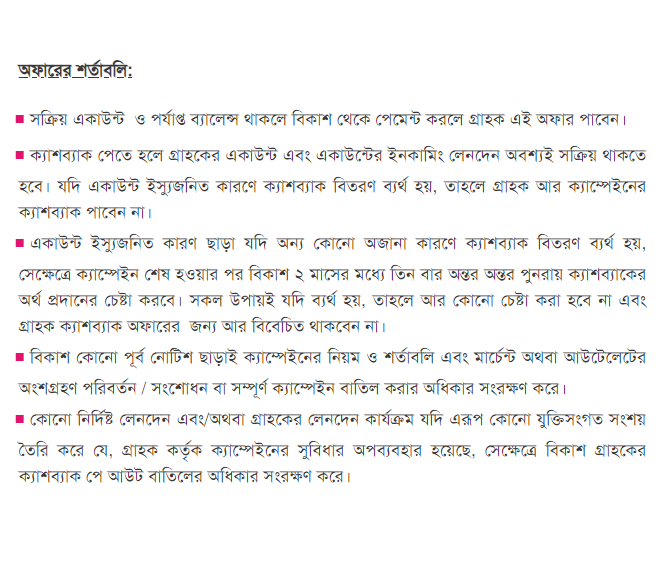 Dhaka Banijjo Mela Ticket Offer bKash Payment 2023
Download the bKash app from Google Play Store.
Offer can be availed only through the bKash APP.
Maximum 60 Tk get cashback.
If the bKash customers receive active account status and adequate balance, you will get this offer if you make payments from the bKash account.
The offer will be available on 31 January 2023.
For more details on this topic, please visit the bKash official website.
Thank you so much for staying with us.
Check Our Latest Post