Mobile Banking New Limit 2023 bKash, Rocket! The transaction limit on mobile banking increased. A subscriber can cash in or deposit 30 thousand Taka five times in his account.
See: Nagad Account Open at Home by App
You can also cash in the maximum of Tk 200,000/- in 25 times a month. At the same time, 25 thousand Taka can be withdrawn or cash out in a maximum of five times a day.
A mobile banking customer (bKash, Rocket, etc) can withdraw 150000 Taka for 20 times a month.
However, if you use the new mobile banking services of the postal department of the Bangladesh government, you will get a lot more limits. The new banking name is Nagad.
Also: How To Send Money Rocket To BRAC Bank (2023 New)
Mobile Banking New Limit 2023 bKash, Rocket Full Info: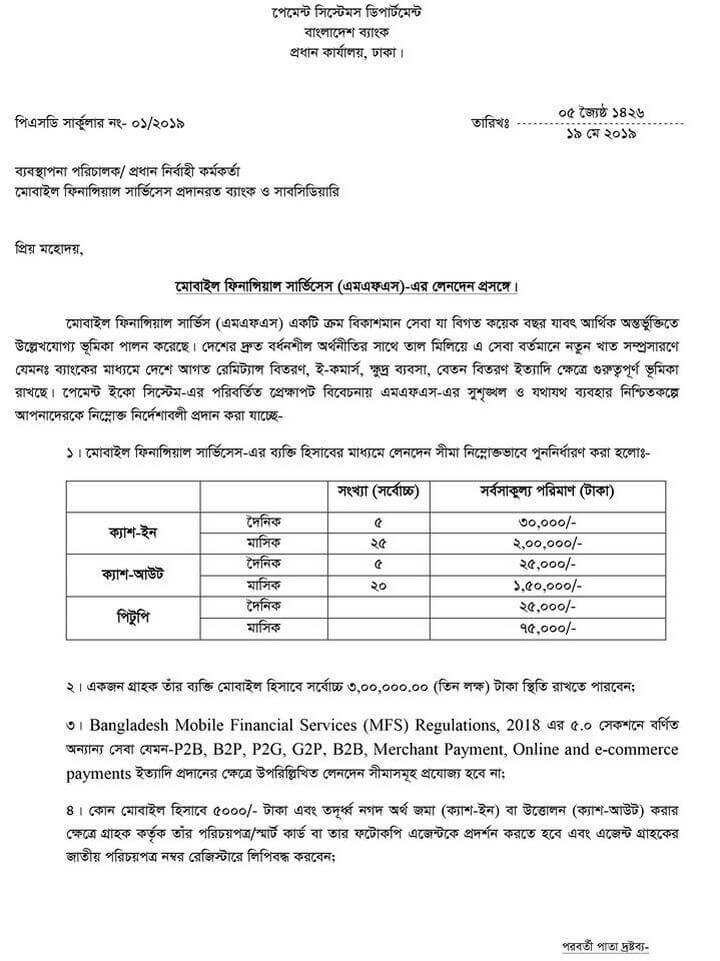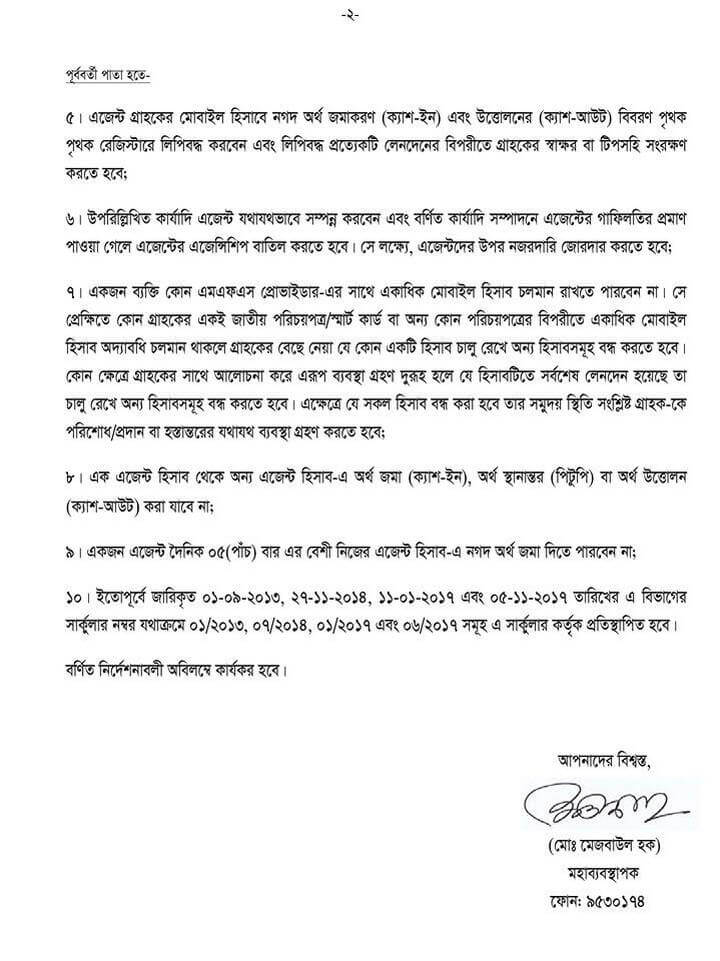 bKash Transaction Limits

Transaction Type

Maximum Number of Transactions

Amount Per Transaction

Maximum Amount

Per Day

Per Month

Minimum (Tk)

Maximum (Tk)

Per Day (Tk)

Per Month (Tk)

Cash in from Agent

5

25

50

30,000

30,000

200,000

Deposit from Bank to bKash

Cash in from Card

Send Money

50

100

10

25,000

25,000

75,000

Mobile Recharge

50

1,500

10

1,000*

10,000

100,000

Payment

No Limit

No Limit

1

No Limit

No Limit

No Limit

Cash Out from Agent

5

20

50

25,000

25,000

150,000

Cash Out from ATM

2,000

International Remittance

5

20

50

25,000

25,000

150,000

Bank to bKash & Card to bKash

Existing Cash In limits applicable. Cash in limits include any transfer received from Bank, Cash in from Agent & Cash in from Mastercard. i.e. Cash In From Agent and receive from bank & card will share the same limit
Source: Prothom-Alo